Skip to toolbar
112781
Dalton Family Biographical Notes
Biography
Thomas Dalton - Farmer, Horse Carr Farm, Burton Agnes Yorkshire England. Married Anne Dalton (nee Snowdon) farmer's daughter. They had five children:
1. John Dalton was born on 22nd October 1833 at Harpham Field House Yorkshire, England. He was the eldest child of Thomas and Ann Dalton, farmers, who worked a small farm near Burton Agnes, Yorkshire. His father died when the children were very young, and, owing to the family having to vacate their farm, he joined a North Sea fishing smack (or sloop) and went to work. His son, William Dalton in Nelson's Bay: A Facet of its History [Privately Printed by Mrs Gwen H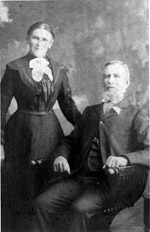 amment, 1990 p.35] said that he (i.e., John):
"had a long and adventurous association with the sea. As a young man, he was washed overboard in a gale in the Atlantic. He was fortunate enough to grasp a halyard flying loose from the yard arm, and was washed aboard again by the following wave. Tenacity and grit saved John on many occasions from a watery grave. This was surely shown by the fact that John never learnt to swim."
He was a deeply religious man, and had a varied career at sea. He worked on a Danish transport during the war, and was engaged in the transportation of troops during the Crimean War and the Indian Mutiny. He served as mate on the S.S. Maitland, and, as Captain served on a number of vessels sailing between Australia, New Zealand, South Africa, Ireland and Scotland.
Settling in Australia, he married Margaret Otto. They had one child, Annie, who was born on the 25th September 1881. Unfortunately, Margaret later died of smallpox. He soon remarried, his second wife being Eliza Jane Cox, who was originally hired to care for his daughter. The pair were married in Sydney on the 3rd July 1882, and had six children together. While living there, John Dalton earned a living shipping vegetables to Sydney from the farms dotted along the Hawkesbury River on the ship 'St. Albans'. A passenger of note was the famous pioneer of aviation, Lawrence Hargrave, who sailed with him on the Hawkesbury run, studying the flights of birds.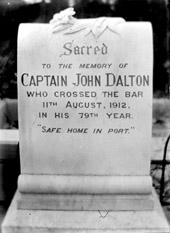 The family moved to Port Stephens and settled at Nelson's Bay. John was now a qualified Master Mariner and sailed the waters around Newcastle and Sydney in the steamer the"Waratah". He also owned a number of craft, the "Ethel", "St Albans", "Kingsley" and the "Tahlee" at Port Stephens. With the S.S. Kingsley he pioneered the fish and oyster trade from Port Stephens to Paddy's Markets in Sydney, also running trips to Newcastle and Port Stephens.
In 1882 he built his house "Westward Ho" on 40 acres of land at Nelson's Bay. The property was named by his schoolmaster brother, James Dalton who was a avid fan of the author Charles Kingsley. He later acquired another property at Salt Ash called Burton Agnes in 1898. On the 27th November 1911 he purchased a property in Stockton, but died there soon after at Pepitee Pah Private Hospital in Newcastle on the 11th August 1912. He lies buried in the Methodist portion of Sandgate Cemetery.
2. James Dalton. School teacher, bachelor. Born c1835-6 in Burton Agnes Yorkshire England. After the death of his father, he earned his own living, studying in his spare time and was appointed a Pupil Teacher at Nafferton Wesleyan School, near his home. With the help of his brothers he was able to afford short courses of private tuition at the Westminster Training College in order to qualify for higher grades. This enabled him to enter Cambridge University and obtain his Master of Arts. He was then appointed to the Connectional School at Barnstaple, where he taught for ten years before becoming Headmaster of Gravel Lane Wesleyan School in Manchester. In his spare time he taught at gratis Ragged Schools (some located in the lofts of barns!) Suffering ill health, the Committee provided him with an all expenses paid trip to America to recover. Upon his return he was placed in charge of a smaller school in Lower Broughton, which grew to 1200 scholars under his leadership. After suffering further ill health, on advice from his doctor, he resigned from the Service and moved to Australia in 1882, where his brother Captain John Dalton had established a maritime business. He was to spend the rest of his life in Nelson's Bay. He named his brother's house, built in 1882 on 40 acres of land there, "Westward Ho" inspired by his love of the works of the author Charles Kingsley. He also founded a non-denominational Sunday School in an old custom's cottage on Fly Point, which he conducted every Sunday. He was instrumental in raising funds for the establishment of the first Church in Nelson's Bay, which happened to be Methodist one. With help from friends in England and America the little church was built and offically opened by the Rev. Woodhouse on the 13th February 1909, just months prior to his death after a series of strokes in November 1909. He is buried in the old portion of Nelson's Bay Cemetery beside the Stockton Road.
3. William Dalton. Bachelor. Born on the 20th July 1838. Worked for a grocer in Bridlington. Died at Newcastle August 1912. Buried in Stockton Cemetery.
4. Ann Dalton. Born in 1840 and married George Beck, no children. Moved to Bagdad Tasmania and died in 1908.
5. Francis (Fanny) Dalton. Died as a young woman at home in Yorkshire England.
---
Captain John Dalton and Eliza Jane Dalton had six children:
1. James Dalton. Born Wooloomooloo, Sydney 25th May 1883. Killed in action on the Western Front, near Passchendale, on the 11th October 1917, and buried in Dickiebusch (near Ypres) Belgium.
2. John Dalton. Born at Nelson's Bay Port Stephens 25th May 1885. Married Ethel White and had five children; William, Maisie, Jim, Roy and Edna.
3. Frances Dalton. Born 12th July 1887, married George Harold Mathewson, Auctioneer at Glouscester. Had five children; John, George, Archie, Eva and Iris. Died at Gloucester 26th November 1950, buried in Methodist portion of Stockton Cemetery.
4. Eliza (Ida) Dalton. Born 5th February 1890. Married William Horne, Grocer of Epping N.S.W. Had two children; Murray and Henry.
5. Henry (Harry) Dalton. Born 4th March 1893. Married Enid Gibbs and had three children; Thomas, Phyllis and Douglas. Died Sandy Hollow 13th-14th March 1961 aged 68 years. Buried at Church of England Cemetery, Sandy Hollow (Giant's Creek)
6. William Dalton. Born 11th March 1897. Of "Riversdale" Scone. According to Jack Dalton's pamphlet entitled William Dalton of "Riversdale", Scone [c1974] after studying at Newcastle's first high school (known as the Hill School), William Dalton became an engineering apprentice with Morison and Bearby at Carrington, and attended the Technical College at night. He joined the A.I.F. in April 1917 and served two years in France. After the Armistice, and awaiting passage home, he worked for Kincaid's shipbuilding works on the Clyde, Scotland.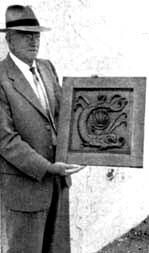 After his discharge in December 1919 he began dairy farming with his brother Harry at Sandy Hollow. In May 1923 he married Anna May Gibson of Singleton and had two children Jack and Gwen. He sold his interest in the dairy farm to his brother and in 1934 bought 'Riversdale' near Scone, where he remained for the rest of his life. In 1937 he began share wheat farming on 'Nandowra' which continued through the war years. In the sphere of community affairs he was instrumental in the formation of the parkville Bushfire Brigade in 1944 and served as Honorary Secretary until 1970.
An active campaigner for the health of the local environment, in 1946 he organised a planting of a Pioneer Memorial Drive at Parkville on Arbor Day, which led to the formation of the Parkville Progress Association to which he was foundation member and served as Vice President (1947-1949) and President (1950). He was also a member of the Upper Hunter Re-afforestation League and urged for the establishment of offices for the Soil Conservation Service and Forestry Commission in Scone.
In December 1947 he was elected to the Shire Council and campaigned for the formation of the Upper Hunter County Council, which became a reality on the 1st October 1953. Among his other achievements was the establishment of the Public Library, which was officially opened in July 1954 by the Governor of New South Wales Sir John Northcott. In April 1954 he resigned from Council.
He was a foundation member of The Hunter Valley Conservation Trust that was formed in 1950. In 1958, as part of the Trust's work, the Barrington Tops Bush Fire Prevention Association was formed to create fire trails to prevent the destruction caused by bushfires in the area. He served as the Trust's representative and Chairman from 1960 until 1965.
On the 21st March 1956 he convened the inaugural meeting of the Scone and Upper Hunter Historical Society, and was elected its first President, an office which he held until his retirement in 1969. He continued to be involved in the Society's affairs and activities, and in 1973, along with Mr Wilfred Green, (the Society's first Honorary Secretary) was unanimously elected as its first Honorary Members. Following his wife's death on the 17th July 1971, his own health deteriorated and he died on the 22nd June 1974.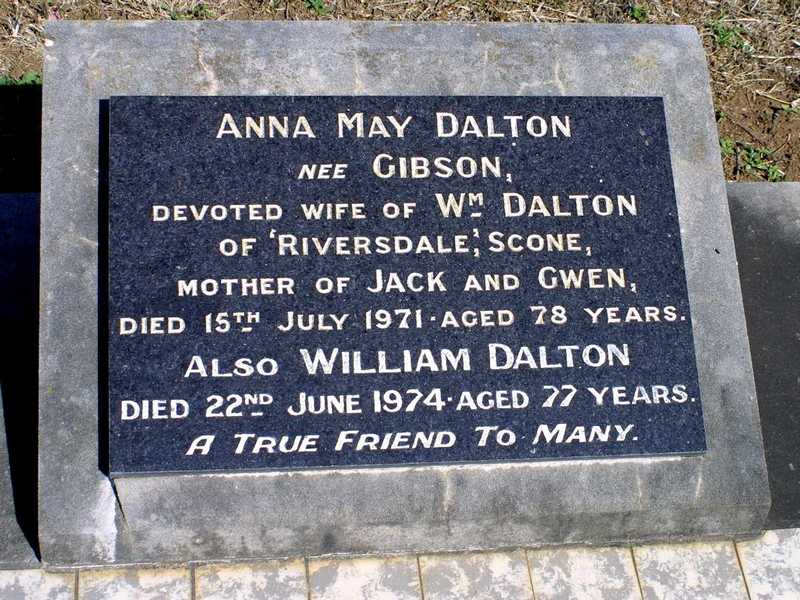 Headstone of Anna May Dalton, née Gibson and William Dalton. Glenridding Uniting Church Cemetery - See the Australian Cemeteries Index
Dalton Family Tree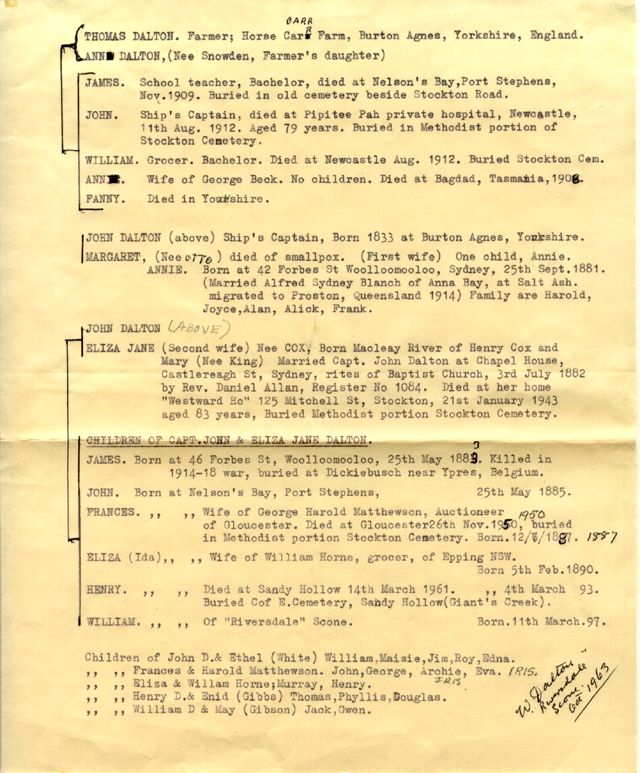 Family Tree [Compiled by William Dalton of 'Riversdale' Scone Oct 1963]
Additional information
Mr Warren Dalton has kindly provided the following corrections to the above document -
Corrections to Dalton Family Tree. by Warren Dalton
Sunday, Dec 25, 2011
The wife of Thomas DALTON was Ann Gray SAWDEN, not SNOWDEN. Their children were: 1. Betsy c. 11 Sept 1831. Harpham parish, East Yorkshire.(m. WILSON) 2. John c.22 Oct 1833. 3. James c.15 Mar 1836. 4. William c.20 Jul 1838. 5. Ann c.29 Nov 1840 ( m.BECK). 6. Frances c.4 Jun 1848. (m. MIDDLEWOOD). John DALTON Married 1. Margaret Mc DONALD (not OTTO.)in 1874 N.S.W. Married 2. Eliza Jane COX, 3 Jul 1882, Sydney, N.S.W.
Regards, Warren Dalton, descendant of Captain John DALTON (1833-1912)
This item forms part of the Dalton Family Papers deposited in the Special Collections Unit by Mrs Gwen Hamment, grand daughter of Captain John Dalton, in June 1999.
John DaltonCaptain John Dalton and Eliza Jane Dalton
Dalton Family Biographical Notes. Living Histories, accessed 02/10/2023, https://livinghistories.newcastle.edu.au/nodes/view/112781